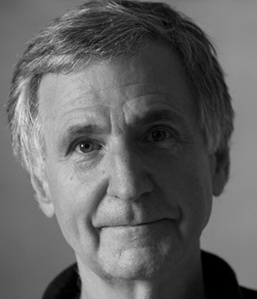 Favorite Quotes
Sean Kernan
Sean Kernan is a writer, photographer and teacher. He came to photography throm theater, and is the author of two monographs, The Secret Books (with Jorge Luis Borges) and Among Trees.
He has exhibited at galleries and museums in France, Greece, Italy, Mexico, Egypt, and in the US. His photos have been published in the New York Times Magazine, Smithsonian, New York, Harpers, Bloomberg, Communication Arts, Graphis, Polyrama (Switzerland), Photo World (China), as well as magazines in Iran, Greece, Italy, and Switzerland, and has done a wide range of advertising for clients such as AT&T, Amex, GE, Pratt & Whitney, Dow Jones, Harvard, and Knoll.
He has taught and lectured at the New School/Parsons, Maine Media Workshops and Santa Fe Workshops, Art Center (Pasadena), International Center for Photography, University of Texas, Wesleyan University, Yale Medical School, and has won numerous awards, most recently from the Center in Santa Fe for teaching, as well as Doctorate (HC) from Art Center in Pasadena.
He writes about creativity, the arts and commerce, with articles in Communication Arts, Graphis, and Lenswork, among others.
Learn more about Sean Kernan here
---
I have nothing to teach you. But you have so much to learn.
Lisette Model to Sean Kernan, declining to take him as a private student.
I don't trust any camera you can't make out of wood.
Paul Caponigro
You still into that metaphysical bullshit?
Jay Maisel who had seen Sean Kernan's photos of life in Tibetan Buddhist monasteries.
I like that picture. I like that better than mine.
Ansel Adams on a photographer's take on the church at Ranchos de Taos.
If I had a nickel for every picture I seen some photographer taking here I'd be a rich man.
Passerby commenting as Sean Kernan took a photo of that same Church at Ranchos de Taos.
I'm not trying to make paintings, I'm trying to find something out.
Piet Mondrian on being asked why he was painting over some perfectly good older paintings of his.
Those girls thought they were so smart, but I got all the practice!
Chung-ho Frankel used to do the calligraphy homework of each of the girls in her class in the 1920s, in their style making their mistakes.
Don't tell me what some other photographer knows, tell me what you know.
Duane Michals - I asked Duane Michals whose work he liked. He said, my own. That sounds terrible, I know, but I'm the only one dealing with the things I think about.