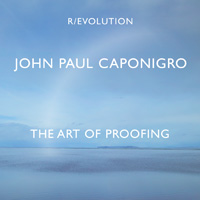 The Art of Proofing
Take your digital prints from good to great with the techniques in the Art of Proofing. 
Learn to create master prints through cumulative adjustments made while reviewing printed proofs.  
Color Management takes you 90% of the way there. Proofing gives you the extra 10% that turns good into great.  
The art of proofing isn't a lost art, it's an evolving art. 
Discover what to look for and how to get the results you truly want. 
Save time, materials, and money.  
Get better results! 
Topics covered include...
0     Introduction to The Art of Proofing     
1     Evaluating Substrates   
       (10:34) What you print on has a profound impact on your images
2     Test Files   
        (5:00) Test the limits of your media
3     BAT    
       (46:00) Make a final master proof and refer to it in the future
4    Full Scale Proofing     
       (4:00) Assess sharpness and noise precisely in full scale proofs
5     Proofing for Scale    
        (4:12) Changes in scale change brightness
6     Bracket Proofing    
         (7:26) Get 100 proofs in 1 and increase your productivity and precision
7     Custom Ink Limit    
         (8:12) Adjust ink limit to get rich saturation and prevent in pooling
8    Adjusting for Over-Inking    
         (6:43) Resurrect lost shadow detail due to over-inking
9    Conclusion    (7:29)
Total Running Time (100.78)
$69.95 with free Shipping and Handling
Learn these techniques hands on in my Fine Art Digital Printing workshops.
Sign up for my free enews Insights to get prerelease discounts on new titles.