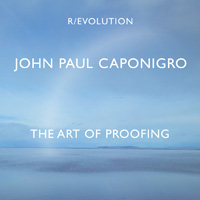 The Art of Proofing
Proof to make the best digital prints possible.
Learn how to achieve the qualities that separate good prints from great prints with these sophisticated techniques.

-  Use Test Files to Ensure Optimum Results
-  Evaluate substrates technically and aesthetically
-  Proof at Reduced to Save Time and Materials
-  Proof Full Scale Slices to Evaluate Detail
-  Adjust for Changes in Scale
-  Reclaim Lost Shadow Detail
-  Compensate for Different Viewing Lights
-  Get 100 Proofs in 1

Learn what you can proof for all images and what to proof for individual images

An efficient proofing workflow will ensure you get the very best results.
You'll save time, materials, and money.
All levels
1-2 hours