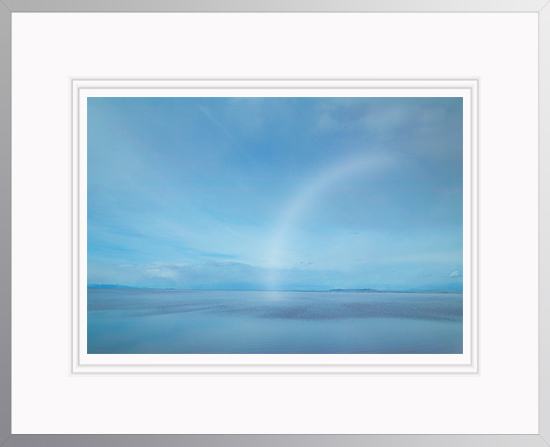 .
Fine Art Digital Printing Advanced
---
Dates : July 19-23, 2021
Tuition : $2,495 (no lab fee!)
Registration: Register now!
---
Learn advanced techniques.
Give your skills purpose by crafting a personal style.
Space Is Limited
Small Class Sizes
Individual Attention
John Paul Caponigro is the pre-eminent digital printing instructor for over 25 years.
Experience what thousands of alumni enjoy.
Unlike most workshops, this is in our studio; you simply can't get more personal.
Come find out just how many ways making prints can benefit you and your images.
My Fine Art Of Digital Printing Advanced is the most advanced printing workshop offered anywhere.
You rarely hear about using technique to marry vision and style - and that's what this does. 
Get results that are optimum for you, not the results everyone else gets.
Topics
- Essential Elements of Images
- Ways of Analyzing Images to Develop Effective Enhancement Strategies
- Developing a Signature Style
- Developing a Consistent Body of Work
- Defining Creative Goals / Mission, Goals, Projects, and Next Actions
- Overcoming the Limits of Color Management
- Advanced Proofing
- Exploring Both the Technical & Aesthetic Properties of Media
- Fine Art Workflow (Quick Review)
- RAW Conversion (Quick Review)
- Smart Objects (Quick Review)
- Advanced Color Adjustment Strategies
- Advanced Black & White Conversions
- Advanced Selection and Masking
- Sophisticated Dodging & Burning Strategies
- Resolution and Resampling (Quick Review)
- Industrial Strength Noise Reduction (Quick Review)
- Advanced Creative Sharpening Techniques
- Focus FX
- HDR Techniques for Tonal and Detail
- Multi-Shot Techniques
– Compositing
- Exploring the Effects of Scale
- Professional Print Finishing, Handling and Storage
- Professional Exhibition Practices
- The Business of Fine Art
Benefits
Learn new advanced Photoshop skills.
Give your advanced Photoshop skills purpose.
Strengthen your unique vision and style.
Get results that are optimum for you.
Make a roadmap to help you further your work now and in the future.
This Workshop Is Right For You If
You want to give purpose to your skills by clarifying your vision.
get more out of your images by taking your printing and Photoshop skills to the next level.
Find out which workshop is right for you here.
Get Feedback on Your Work
The week begins with extensive reviews of participants work. You'll acquire an advanced language for discussing images in ways that will help you gain perspective and clarity on how to develop your unique vision. You'll learn how to structure a consistent body of work and a signature style. This will give you a purpose for how advanced techniques demonstrated throughout the week can be customized for you and your images. Shorter reviews of individual images continue throughout the week. You'll get substantial feedback on both the work you bring and the work you produce during the week.
Become a Part of Our Community
When you take a workshop you become a part of a community. You discover how much you have to learn from others - and how important that is. You also discover how much you have to give to others - and how good that feels. You'll want to stay in touch.
View Original Masterworks
One of the best ways to learn how to make better prints is to look at great prints. During my workshops you'll see original masterworks from the history of photography including original prints by Ansel Adams, Wynn Bullock, Paul Caponigro, Linda Connor, Kurt Markus, Arnold Newman, Olivia Parker, Chris Rainier, Joyce Tenneson, George Tice, Jerry Uelsmann, Brett Weston, Minor White, Huntington Witherill, and many more.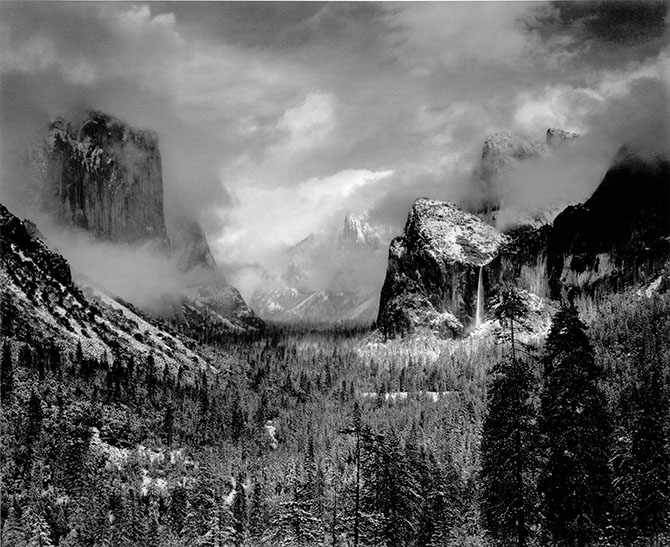 Plus
Find 6 Great Art Museums To Visit In Maine.
There are many more reasons to visit Maine!
What You Need To Get Ready
You need a portable computer and digital images.
You need Photoshop.
You need to be comfortable with Raw processing and Photoshop.
You need a portfolio of prints.
Start learning now!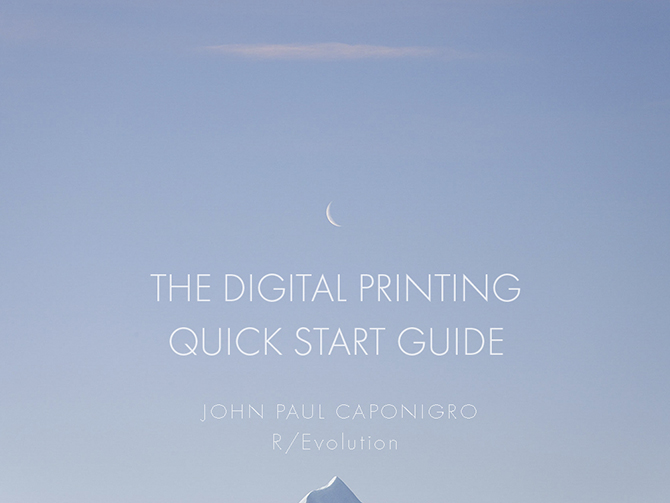 Download my Digital Printing Quick Start Guide.
Start printing with confidence now.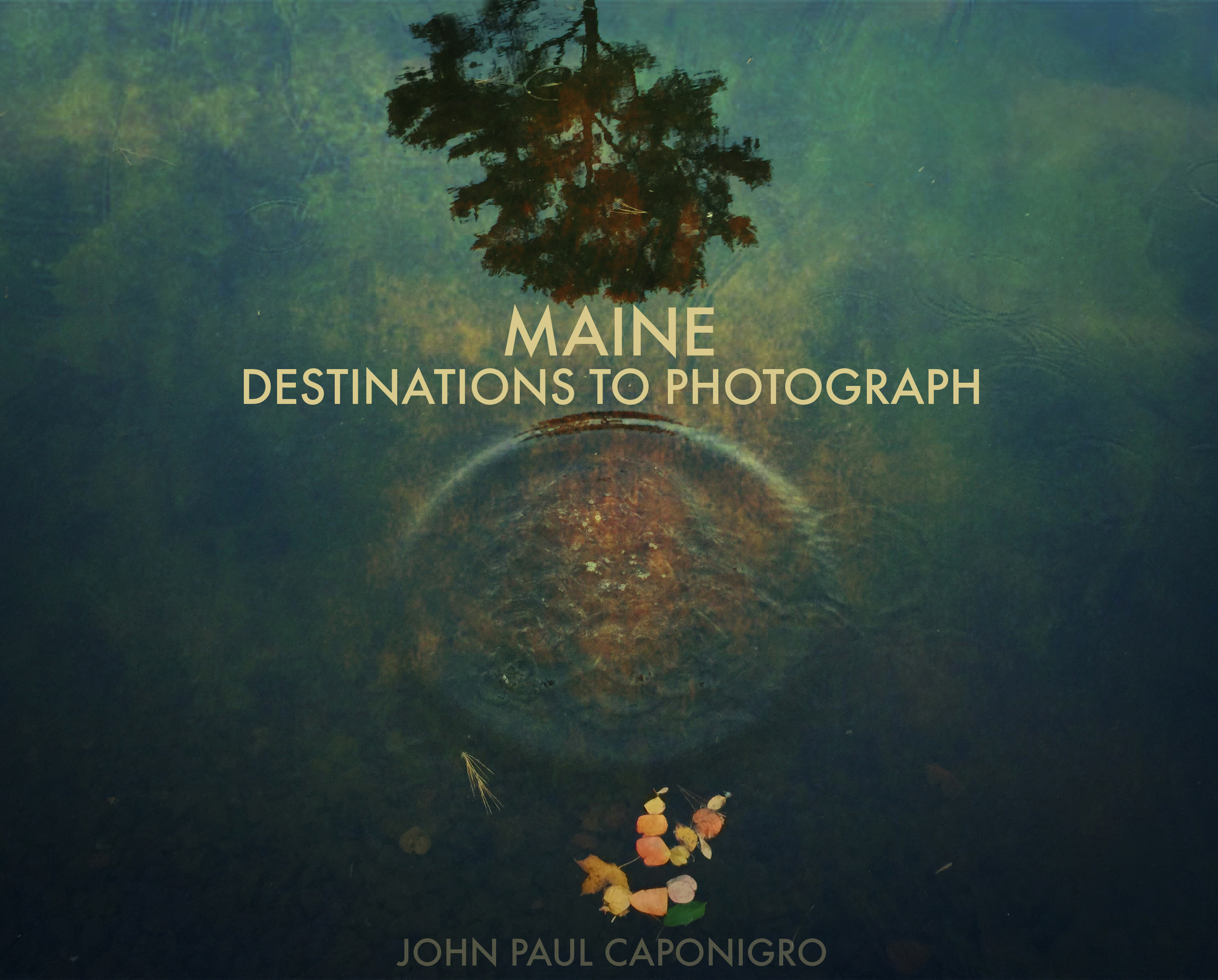 Enjoy the beautiful coast of Maine during your visit!